---
Beasley Timber Company is the procurement arm for all the timber needed by the Beasley Group manufacturing facilities including:
Beasley Forest Products Hazlehurst, GA
Thompson Hardwoods Hazlehurst, GA
Hazlehurst Wood Pellets Hazlehurst, GA
Telfair Forest Products Lumber City, GA
BFP X-Tie Mill Sandersville, GA
Truax Veneer Lyons, GA
Demark Lumber Company Denmark, SC
Ashland Mat Ashland, WI
---
We procure both Gatewood from outside producers as well as procure timber for over 25 conventional, low ground pressure, and shovel company logging crews. We can accommodate almost any type of logging condition including both steep and wet terrain.
BTC will be glad to provide a free, no obligation, estimate of your timber by one of our professional foresters.
We have several satellite rail and truck timber yards located across 4 states to supplement our mill timber needs including sites in:
Georgia: Senoia, Macon, Commerce, Dallas, Faulkville, Thomasville, Homerville, and Guyton
Florida: Callahan
South Carolina: Johnston and Orangeburg
Alabama: Opelika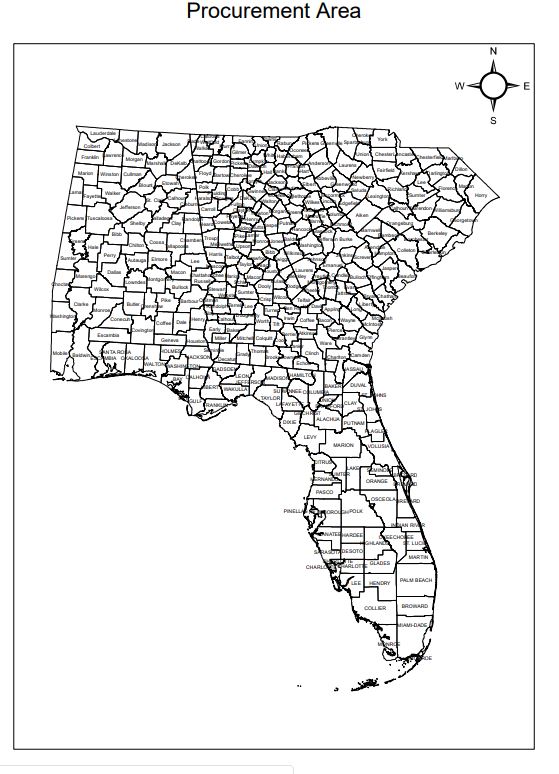 Contacts:
Zachary Johnson: Beasley Timber Company VP 912-253-0907
Paul Ferre: Beasley Timber Company Pine Procurement Manager 912-282-2830
Jordan Beasley: Beasley Timber Management Land Procurement and Sales 912-253-0509
Area Managers:
Dwayne Meeks (Northwest of Hazlehurst) 912-253-5087
Jason Conner (Southeast of Hazlehurst including FL) 912-253-4355
Trae Stevens (West of Hazlehurst including AL) 912-253-4348
David Clepper (Central GA) 770-833-3157
Connor Sullivan (South Carolina & Northeast GA) 912-347-2193
Daniel Lauderdale (Southwest GA & Northwest FL) 229-421-1582