---
Beasley Group's lumber inspectors grade kiln dried lumber using National Hardwood Lumber Association (NHLA) grade rules. We can provide NHLA grading or Custom Proprietary Grading.
The NHLA grading rules maximize both the yield and the value of sawn wood. Which minimizes waste and ensures sustainability in our forests for generations to come. In addition, the grading rules provide the buyer and seller with consistent language for conducting hardwood lumber transactions between buyer and seller.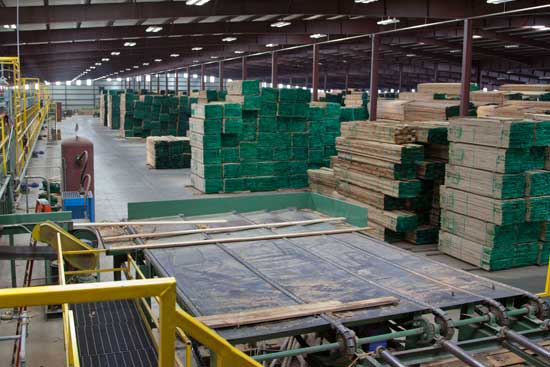 We utilize a TS Manufacturing and Lucidyne Grading and Sorting line equipped with USNR optimized Odd/ Even trimmer and a 100 Bay Drop Sorter to meet customer needs.
Contact Thompson Hardwoods for more information about Kiln Dried Lumber Grade & Width Sorting.