---
Our partner, Truax Veneer, is a manufacturer of premium rotary cut hardwood veneer cross-bands. Selling direct to North and South America's finest furniture and millwork companies our veneers are used in; musical instruments, fine furniture, curved plywood, upholstery frames, casegoods, plywood quarter rounds and half rounds, molded plywood, rotary die boards, architectural millwork, commercial fixtures and cabinetry. Truax Veneer Company has over 60 years of experience producing top quality rotary veneers. Our extensive experience combined with our stringent quality program ensures our veneer exceeds our customer's exacting standards.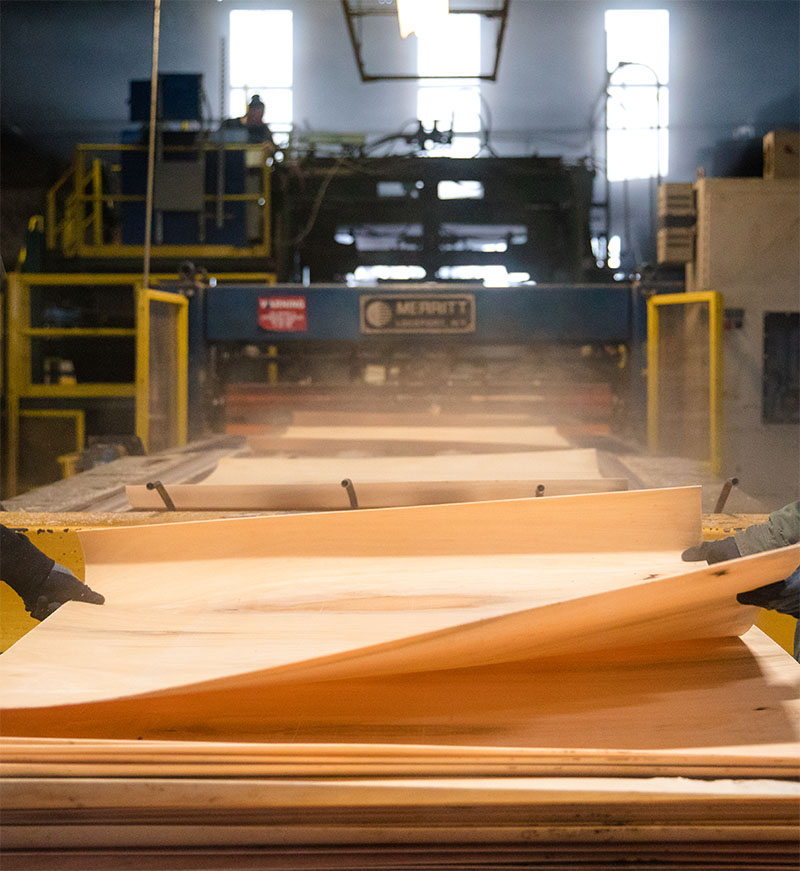 All of our veneer is dry sized which eliminates glue waste and scrap disposal improving throughput and production speed in your plant. Our graders will custom grade an order for your specific needs be it "show piece chair component" or a curved display case.
We cut our teeth on producing truckload quantities of door bands and know exactly the high standards required for true cross band grade veneer.
For more information please visit our website.
President-Andy Kimbell (912) 526-8478