Vision and Core Values
---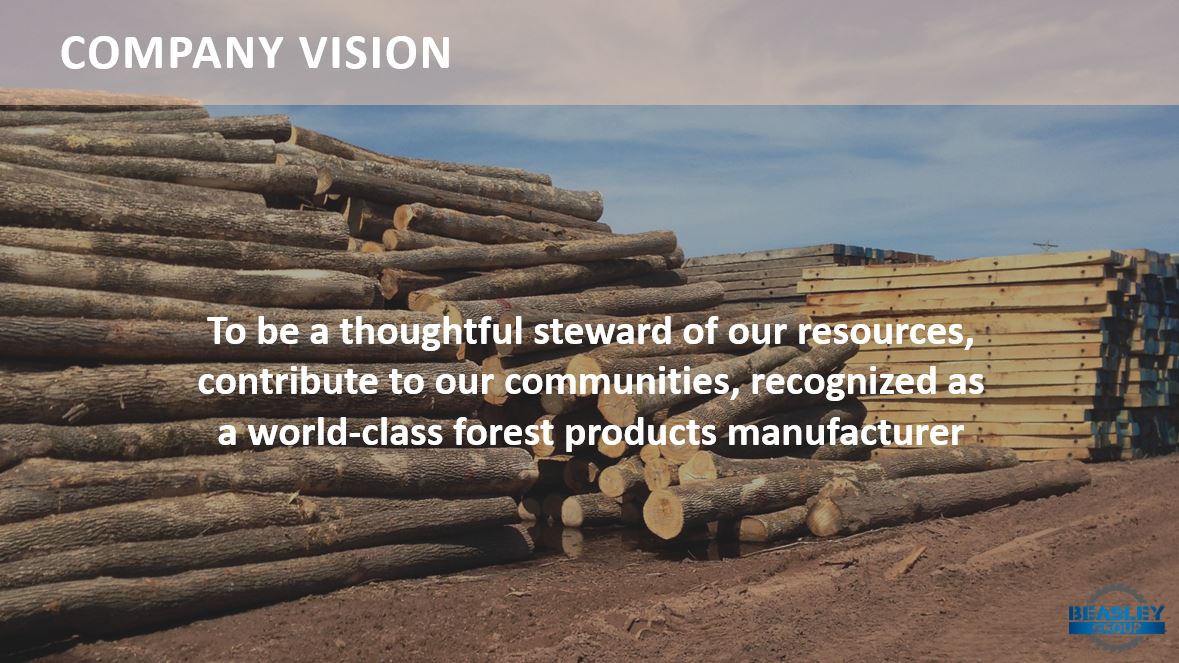 At the Beasley Group, we have built a reputation for the stewardship of:
Our Natural Resources by developing continuous, multiple uses for land and timber from harvest to final consumer and practicing sound resource management to ensure long-term resource sustainability.
Our Customers by constantly evaluating their evolving needs and adapting our products to meet those ever-changing expectations and identifying distribution and logistics opportunities to deliver our products in the most timely and cost-effective manner possible.
Our Team Members by creating a family environment of mutual respect and a commitment to assessing and developing talent and fostering a team culture where every person clearly understands their role and their importance to the long-term success of the organization.