---
New South Access & Environmental Solutions was founded in 2007 in Lexington, Kentucky as New South Equipment Mats. In 2008, the company was relocated to Madison, Mississippi and took root as a rapidly growing access company for the electric energy, oil and gas, pipeline, wind energy, and construction industries. New South is committed to providing the best access products, turnkey services, and solutions to create passage over uneven terrain. New South began building a reputation that would grow the business into an INC 500 company in 2011.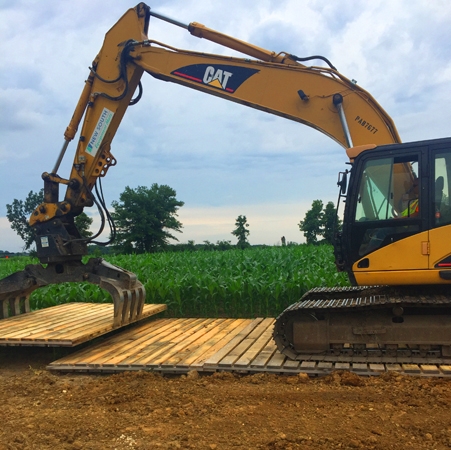 In 2012, New South's path to offering the best access solutions, along with the company's dedication to conservation, led to the birth of an initiative called Conservation Zone. The purpose of CZ is to provide our customers an opportunity to leave a site better than they found it by restoring and enhancing any damaged portion of a site. Restoration of a site is implemented by using native plants for re-vegetation to restore healthy ecosystems.
In 2016, New South was acquired by Yak Mat. A JV between Beasley Group and Jones Companies. The acquisition offers customers access to an unlimited mat inventory strategically located across the United States, the largest in the world.
For more information please visit our website
"Our mission is to provide unique solutions that protect and enhance environmentally sensitive sites, safely and efficiently."